ANNUAL MEETING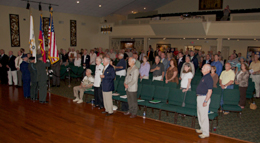 The Lake Lanier Association Annual Meeting is open to ALL members-individuals and businesses. Traditionally we have experienced a strong showing at this event. We will post the location and time as the date draws closer on our calendar and in our upcoming events. Be sure to subscribe to our Blog so you don't miss out.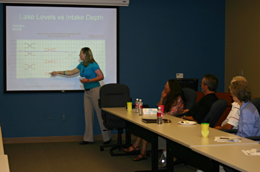 In the past we have taken advantage of having hundreds of our members in attendance and offered educational seminars on topics such as landscaping with native plants for lake-front properties with master gardener Pam Keene, Lake Lanier fishing techniques with professional fishing guide Ken Studivant, and boating safety with U.S. Coast Guard Auxiliary Public Education office Mike Atkinson. Some of our State Congressmen have joined us and addressed the group, as well.
LLA has enjoyed esteemed speakers in the past, such as Major General Todd T. Semonite, Commander, South Atlantic Division, US Army Corps of Engineers. As the guest speaker, he addressed issues related to the Apalachicola Chattahoochee Flint River basin (ACF) and to Lake Lanier's water levels.
We look forward to seeing everyone at our Annual Meeting and sharing valuable information.