Channel Marker Refresh in Partnership with the Corps – Pilot Project Update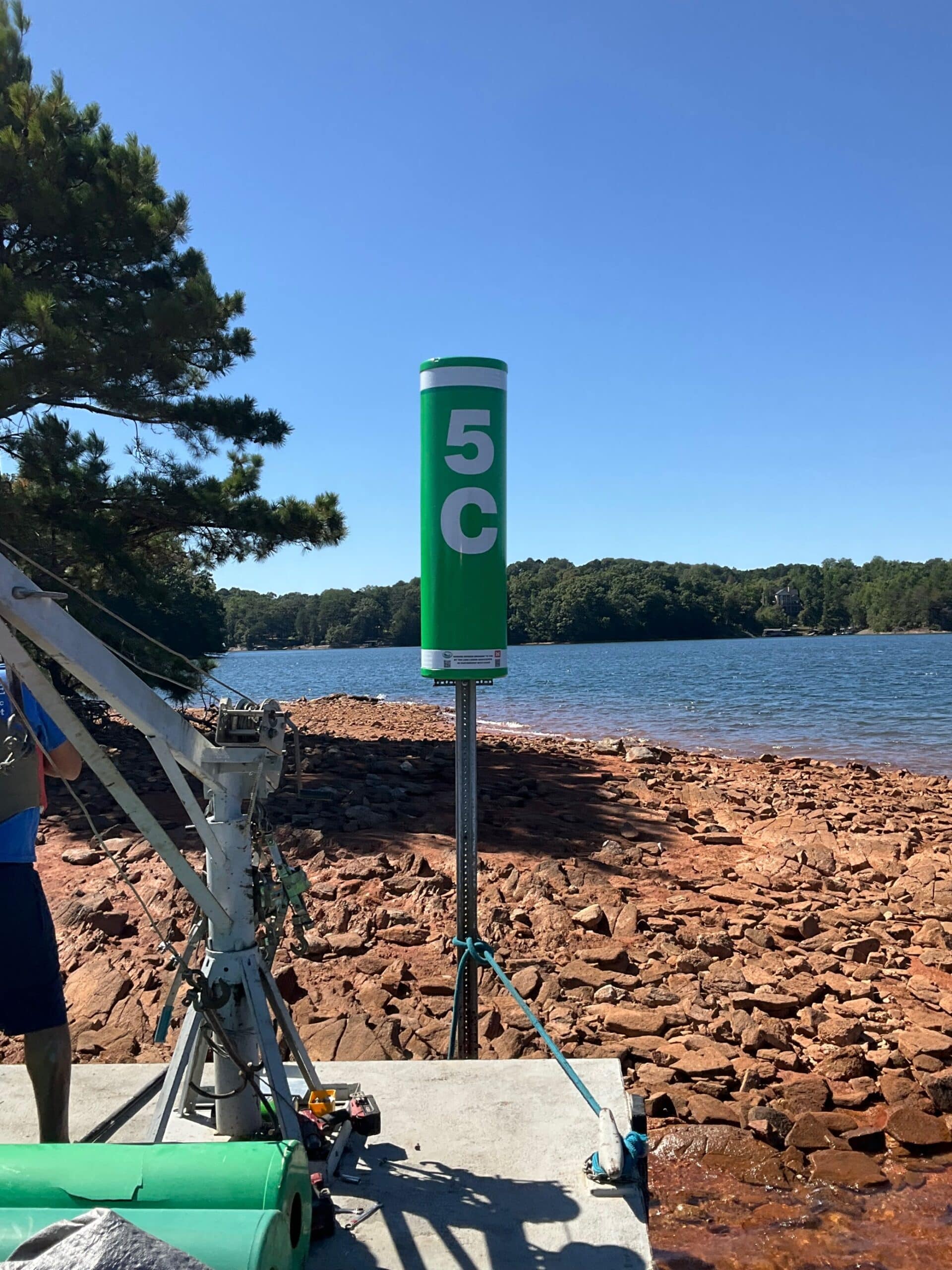 Program Update by Todd Baxter, President
Article extracted from the Fall 2022 Lanier Outlook, our quarterly newsletter publication. 
I'm excited to share an update on the channel marker refresh project we told you about earlier this year. As I'm sure you've noticed, Lake Lanier has red and green markers, with letters and numbers on each, indicating location on the lake. While most people use their mobile devices to pinpoint locations on the lake, these markers were critical not long ago, and are still quite handy when you're unfamiliar with our lake or have no desire to pull out your phone while boating (Good for you, by the way!).
Many of these markers are in poor repair. There is some speculation around exactly when they were last replaced but suffice it to say it's been more than two decades. Partnering with the USACE, LLA proposed a refurbishment plan which would replace a portion of the faded and damaged markers with new ones in an effort to determine replacement cost, in terms of both time and materials. We chose to focus our efforts on the Chestatee and identified 12 markers (6 red, 6 green) for immediate replacement. We secured the services of Marine Specialities, and they have largely completed this initial project.
We are going to take the learnings from this exercise and use this as a feasibility study to determine our best approach to refurbishing a significant number of markers on the lake. Stay tuned for our results and plans to be released in early 2023!
Check out these shiny new markers! You'll note they are marked with a sticker at the bottom indicating the date of replacement and QR codes for USACE and LLA. This will help us track longevity as well as make it easier for people to report problems with markers as they occur. See a close-up of the sticker below!