The Lake Lanier Association Board is a group of passionate people concerned about preserving and protecting Lake Lanier for future generations. The group consists of local business people, residents, retired executives, fishermen, nature enthusiasts, boaters and paddlers who all respect the lake and care about its stewardship. The LLA Board of Directors volunteers their time and talents in many ways from organizing numerous programs such as the Annual Shore Sweep, Solar Lights Program, Island Erosion Control, Abandoned Boats and getting involved with the legislative processes affecting Lake Lanier.
President:
Todd Baxter
Vice President Administration and Staff:
Billy Powell
Vice President Marketing:
Sheila Davis
Vice President Operations and Shore Sweep:
Bonny Putney
Vice President Legal Counsel, Erosion and Sedimentation:
Clyde Morris
Bev Nicholls, Dan Ohman, Kelly Marlowe, Matt Williams, Tom Child, Skip Short, Tom Shillock
Get to Know Our Board of Directors
Todd Baxter, President
Todd Baxter was appointed President of LLA in late May 2022.
Todd is a native of the Southeast with direct ties to North Georgia going back 15+ years.  During that time Todd and his family of five have spent significant time on our lake and have come to call the shores of Lake Lanier their year-round home.  As an LLA member who lives on the lake, Todd and his family have a personal and vested interest in ensuring the lake is Clean, Full and Safe!  As a family, they spend nearly all of their spare time enjoying some aspect of our lake or in some body of water elsewhere in the world.  In addition to a bachelor's degree in Finance and an MBA, Todd has decades of experience leading global customer service organizations for marquee companies.  He plans to bring his expertise in managing large groups of people, processes and technology toward achieving common goals together for the benefit of our lake community.
Billy Powell, Vice President, Administration and Staff
A Hall County native, Billy has a degree in Industrial Engineering from the Southern Institute of Technology and over 25 years of project management experience with several manufacturing and consulting firms. Currently, he sells commercial real estate with SVN, Hokayem Company.  
Powell is also a current member of the Hall County Board of Commissioners and was just recently re-elected for a fifth four-year term.  He and his wife Helen reside in Hall County.  They have three children and five grandchildren who all reside in Hall County.  Powell has served on the Hall County Library Board, the Hall County Parks and Leisure Board, and currently serves on the Lake Lanier CVB Board, the Joint Lanier Development Authority with Forsyth County, the Gainesville/Hall Development Authority, the Economic Development Council, Keep Hall Beautiful Board, and the Lake Lanier Association Board.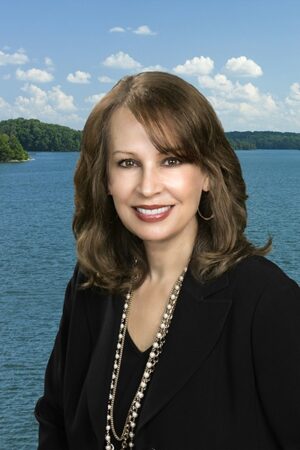 Shelia Davis, Vice President, Marketing
Sheila Davis has been an expert in Lake Lanier area real estate since 2001 and is Vice President and Partner of The Norton Agency Residential Real Estate Division, headquartered in Gainesville, Ga.  She is also the lead agent for her real estate group, The Sheila Davis Group – LakeLaniersFinest.com, specializing in lake properties since 2001. Sheila and her family – husband, Jud, and two children Jackson and Lauren – have lived on Lake Lanier since 1994. Before becoming a realtor in 2001, Sheila was an executive and buyer for Macy's Department Stores at the regional location in Atlanta, Ga. Sheila is a graduate of Miami University, in Oxford, Ohio. 
Sheila's passions are her family, her business, and Lake Lanier. Sheila is VP of Marketing and Membership for the LLA and enjoys the many aspects of assisting the organization with its membership recruiting, marketing and promotional efforts. Her goal is to have everyone who enjoys Lake Lanier to know about the work and benefits of the Lake Lanier Association and to become a member.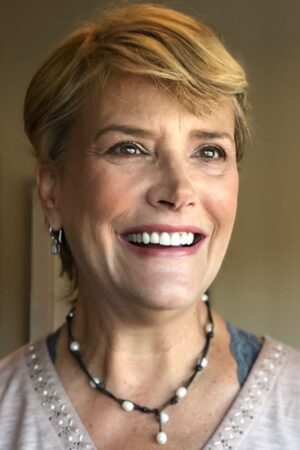 Bonny Putney, Vice President Operations and Shore Sweep
Bonny is a long time lake resident and has been involved with LLA since 1997. She has a background in waste disposal and gravitated to helping with Shore Sweep. She became Shore Sweep Chairman in 2015 helping to organize the annual event, which removed over 90 tons of trash in 2022.
In addition to her work with LLA, Bonny has also served and worked with Chattahoochee Riverkeeper, Friends of Gainesville Parks, Keep Hall County Beautiful and Georgia River Network. An avid kayaker she paddles regularly on rivers around the Southeast.
Clyde Morris, Vice President, Legal Counsel and Erosion and Sedimentation
A native of Baltimore and an alumnus of the University of Virginia, Clyde moved to the Atlanta area in 1975 to attend law school at Emory and never left. His introduction to the Lake started with a visit to Lake Lanier Islands during law school and continued when he taught himself to roll a whitewater kayak in the waters near Six Mile Creek in the early 1980s. 
By the 1990s he was bringing his family to various campgrounds around the lake and, eventually, added a motor boat for use during the longer visits. He finally bought a weekender on the lake in Gainesville in 2001 and moved up full time in 2007. 
His involvement with LLA began when he noticed an LLA sticker on the door of his newly-purchased lake home, which prompted him to contact Val Perry, LLA's long-time president, to volunteer. He's been working with the board ever since and represented LLA for many years in the "Water Wars" with Florida and Alabama. His work in those cases brought widespread recognition of Lake Lanier's vital role in the North Georgia economy and garnered LLA visibility for its role in helping to keep the lake full, clean, and safe.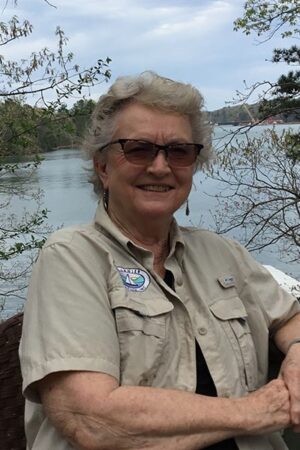 Beverly Nicholls, Adopt-a-Lake
Beverly and her husband Dennis have enjoyed living on the shores of Lake Lanier for 25 years. She became involved with LLA when she volunteered for the Adopt-A-Lake program in 2002. She became the Adopt-A-Lake coordinator and joined the board of directors in 2003 and continues with these responsibilities today. 
Beverly received her Bachelor's of Science in laboratory science from Texas State University and went on to work in medical labs, with the Texas Health Department and in research labs at Oregon State University and the University of South Dakota.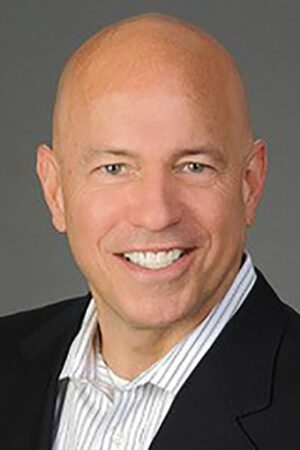 Dan L. Ohman, Safety
Dan graduated with a BBA in 1984 from The University of Texas at Austin. He enjoyed a 34 year career with UnitedHealth Group, where he served as Chief Executive Officer of several UnitedHealthcare businesses, and served on the Executive Leadership Team for UnitedHealth Group.
Dan currently serves as CEO of Tributary Enterprises LLC, an investment and advisory business. In addition, his not for profit activities include his board role with the Lake Lanier Association, serving on the board of the UnitedHealthcare Children's Foundation, and serving as the chairman and board member of The Ohman Family Foundation.
Dan and his wife Connie of 34 years currently reside in Atlanta, with most weekends spent at their lake house in Gainesville. Here they enjoy spending time with their adult children, Jake and Casey, dog Bear, and sharing time with family and friends.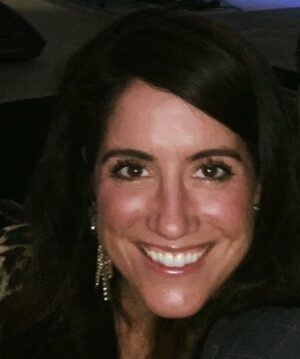 Kelly Marlowe, Membership Engagement
Kelly Martin Marlowe is excited to be a recent addition to the LLA board and hopes to make a positive impact specifically around partnership and membership engagement. A native of Athens and a UGA Alumni, Kelly has returned to Georgia from NYC choosing Gainesville to set down roots. With degrees in Journalism and Fashion Merchandising, she has spent her career in merchandising, eCommerce retail and CPG brand management. In their free time, Kelly and her husband Cord enjoy traveling, eating, residential remodeling, sustainability, running with their Vizsla, sparkling water and health & wellness products.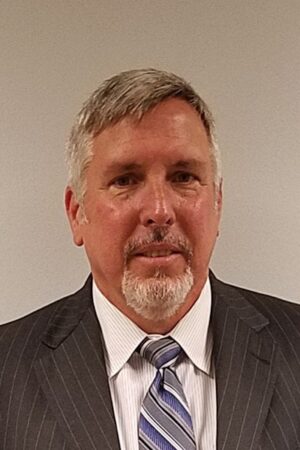 Matt Williams, ADDV
Matt, an Atlanta native, grew up enjoying the lake and is a 20 year resident of Lake Lanier.  Matt is an attorney with Matthew D. Williams & Associates LLC.  and CEO of SignalRx Pharmaceuticals, Inc. He has a BA and JD from the University of Georgia. He is passionate about removing abandoned docks and vessels from the lake and enjoying spending time on the lake, the outdoors and anything that goes fast.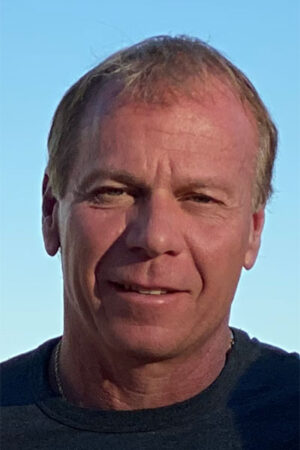 Tom Child, Lake Operation
Thomas Child is the owner of Marine Specialties Inc., a 33 year old Marine Construction company operating in Georgia and South Carolina that has grown to be one of the top HydroHoist boat lift dealers in the country and one of the largest aluminum dock builders in the south east. He believes his love for the water and his work ethic have made him one of the leaders in the industry. 
Tom has lived on Lake Lanier for 30 years and is an avid boater and user of the lake.  He and his wife, Michelle, have twin daughters and has lived in various areas of the lake. He originally lived on the south end of the lake, moved to the middle of the lake and is currently living a little further north. He  understands the concerns of most homeowners and boaters on Lake Lanier.
He is a board member of the Lake Lanier Association, contributes to the Boys and Girls Club, Children's Hospital, Kids with Cancer, Humane Society and a family at Church.  Tom's past times are his girls and the water.
Skip Short
Skip is a lifelong resident of Georgia who grew up on Lake Lanier in Gainesville, GA.  Even after leaving for college and then working in Atlanta as a Civil Engineer, the lake pulled him and his family back to the shores full time.  Skip has decades of Stormwater Management experience working for some of the top global stormwater companies.  He is currently the owner of SRG (Short Resource Group), which provides consulting and solutions for municipalities, engineering and development companies ensuring they comply with the Clean Water Act.
Besides enjoying Lake Lanier with his wife Mendy, daughter, son and friends, he spends a lot of time on the water year-round fishing for the elusive Striper.  This has also allowed him a unique perspective in getting to know every part of the lake.  Skip wants to ensure that Lake Lanier remains the jewel that it is now and well into the future.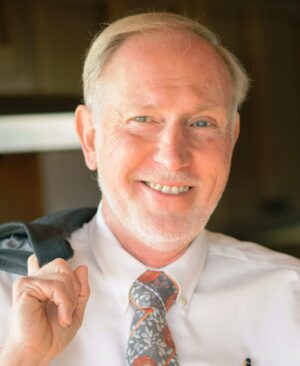 Tom Shillock
Tom Shillock comes to the LLA with over 31 years of experience working with the State of Georgia Environmental Protection Division (EPD), Department of Natural Resources (DNR), and environmental services with the metro-Atlanta District compliance office; Air Quality Forecaster and in the Watershed Protection Branch and Floodplain Management Unit. He also worked in partnership with FEMA Region IV as the State Cooperative Technical Partner; Georgia Floodplain Management Coordinator, GIS Specialist.
After retiring from the State of Georgia in 2016, he and his wife, Cathy, moved to the Gainesville area in the fall of 2019. In all his travels throughout North Georgia, he recalls viewing Lake Lanier with a special passion and dream to someday be better associated with the remarkable community and watershed that is Lake Lanier.
Tom looks at Lanier with great reverence, respect and enthrallment. He knows, undoubtedly, that this is where he is meant to be and as long as he is here, he vows to do his best to sustain, and maintain the beauty of this North Georgia gem – our beloved, Lake Lanier.