Abandoned Docks and Boats
In 2014, numerous abandoned steel hulled houseboats, smaller vessels and abandoned docks littered the shorelines of Lake Lanier. Sinking vessels discharged oil and gas into the water and abandoned docks were sinking and leaching metals into the water, creating an underwater safety hazard. These mounting issues led LLA to create the Abandoned and Derelict Docks & Vessels (ADDV) Team. The team is composed of representatives from LLA, Ga DNR, US ACE Lake Lanier Management Office, the Hall County Solicitors Office, and the Forsyth County Solicitors Office. This collaborative ADDV Team is able to approach the issue through multiple facets to reduce the number of dumpings.
Over the years vessels and docks have been removed and numerous docks and vessels have been tracked back to their owners who have been required to remove them from the lake. In addition, LLA has received state funding and matching funds from area jurisdictions to remove sinking vessels when the owner can no longer be tracked.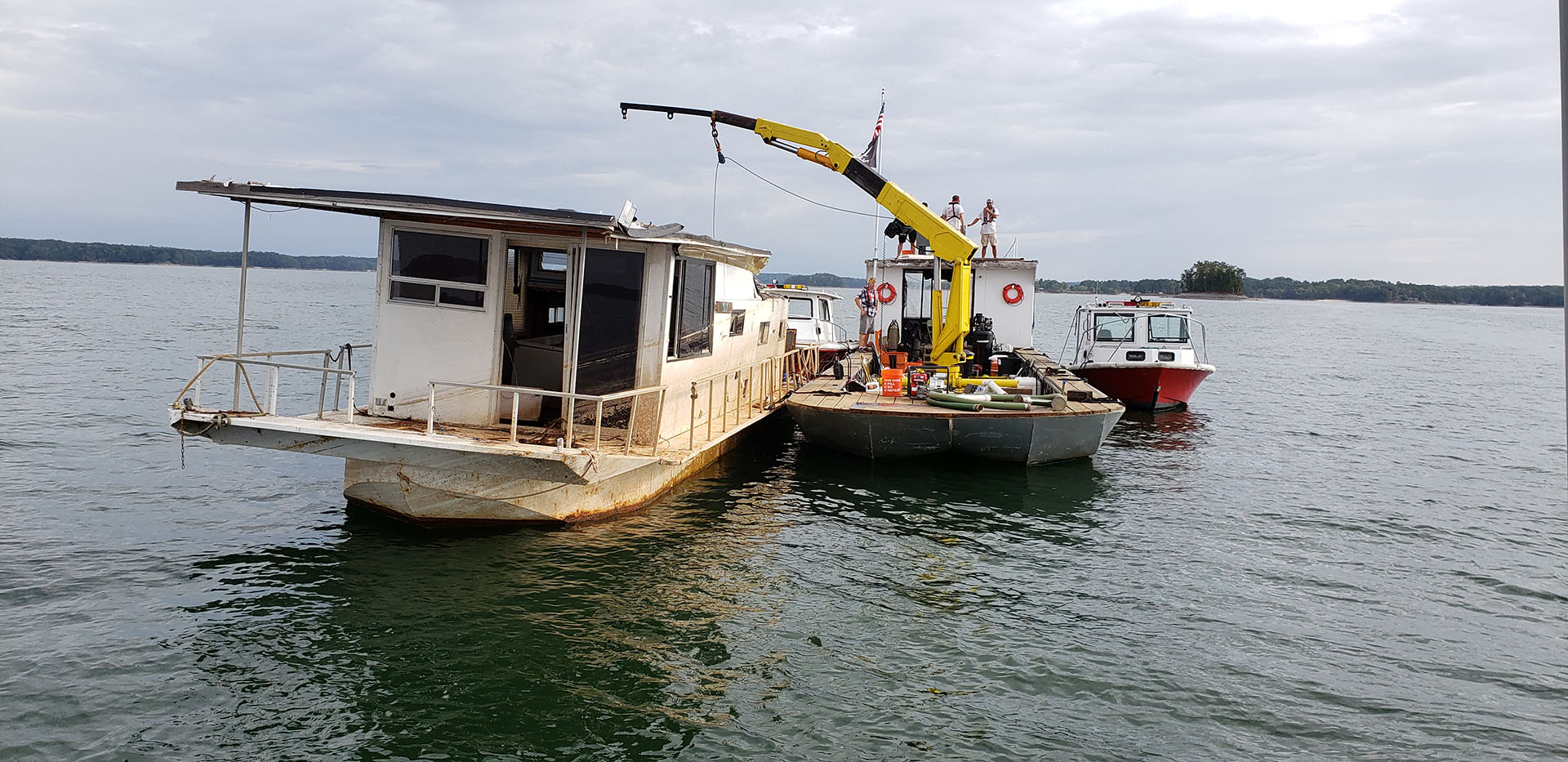 Be a part of the Solution