Our Staff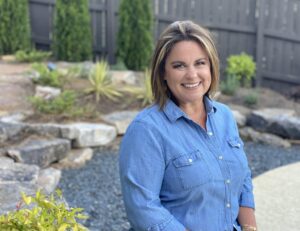 Amy McGuire, Executive Director
Amy McGuire joined the LLA team as Executive Director in June 2022. She holds a Bachelor of Science degree from the University of Georgia where she majored in Consumer Economics and Entrepreneurship with a minor in Business. She comes to the Lake Lanier Association with experience working for Aqualand and Hideaway Bay Marina in Member Services and Sales. Her professional background also includes some time spent in medical sales and account management. For over 25 years, she has worked and supported official interests on the lake, as well as enjoyed Lake Lanier recreationally.
[email protected] / (678) 935-8446
Victoria Clevenger, Marketing and Communications Coordinator
Victoria Clevenger is an Ohio native and spent many years in Tennessee before relocating to Georgia in February 2021 to join the LLA team as our Communications Coordinator. She holds a Masters of Business Administration degree from Lee University, and also earned her Bachelor of Arts in Advertising and Public Relations there. Victoria brings to the LLA team a creative eye, experience in special events and a passion to build strong relationships. When she's not spending time on Lake Lanier, you can find her cheering on the Buckeyes or exploring her new home in Georgia with friends.
[email protected] / (937) 524-3373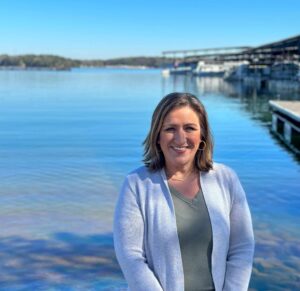 Julie King, Membership Coordinator
Julie holds a Bachelor of Science degree from Johnson & Wales University in Charleston, SC where she majored in Sports, Entertainment and Events Management. She started her career at Kiawah Island Golf Resort in 2006 and has worked for Marriott, Hilton, W and Lanier Islands Lodge. She comes to the LLA team with over 15 years of event and customer relations experience, which will be valuable in creating engaging social opportunities for the LLA community and assist in our efforts towards recruitment and retention of members. In Julie's freetime, she enjoys cooking meals for her family and friends, taking walks outside and spending time on Lanier with her husband and two boys.
[email protected] / (404) 956-2906