Meet the New LLA Board Members: Jim Bailey, Kirby Cay Scheimann, Dan Youngblood
The Lake Lanier Association recently welcomed three new members to the Board of Directors – Jim Bailey, Kirby Cay Scheimann, Dan Youngblood. Keep reading to get to know a little about them! 
Meet Jim Bailey, Treasurer!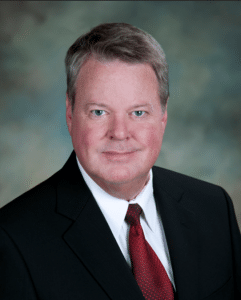 Jim Bailey is originally a native of Fannin County, Georgia. He retired as an executive in the aerospace industry after 40 years of service. Jim has a Bachelor's Degree in Mechanical Engineering from Southern Technical Institute and a Master's Degree of Business Administration in Finance from Georgia State University. Today, Jim resides on Lake Lanier and provides business consulting services. He is also actively engaged in community volunteer activities and is especially honored to be on the Lake Lanier Association Board of Directors. He has a firm commitment to the LLA mission of pursuing a Clean, Full, and Safe Lake. After all, from his perspective the lake is in his backyard.
Prior to joining the LLA as Treasurer, he had served as a Board Member and Treasurer for two other non-profit organizations in the local area. In his leisure time, Jim enjoys flying, boating, and golfing – probably in that order. He is an instrument rated pilot and has experience actively flying ten different models of light aircraft including Complex High-Performance, Technically Advanced Aircraft, and Tailwheel.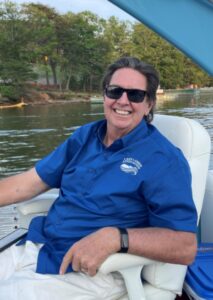 Meet Kirby Cay Scheimann!
Kirby Cay Scheimann joins the LLA Board of Directors with a background in Marina Management and Radio Entertainment. He first came to Lake Lanier in 2000, as General Manager of Aqualand Marina. While at Aqualand, he was a founding officer of the Marina Operators of Lake Lanier (MOAA); MOAA went on to win multiple National Marina Day awards and hosted the National Event of the Year in 2004. His marina experience is extensive, in addition to being a Certified Marina Manager, he also served as a Board Member and Officer of the Metro Atlanta Marine Trade Association, on the faculty of the International Marina Institute, presenter for the Association of Marina Industries, and as a Committee Member and Chairperson of the National Marina Day Committee. Kirby has also been recognized for his work in the Radio and Entertainment Industry. While working in the Florida Keys, he received multiple broadcaster of the year awards, acoustic entertainer, MC'd multiple community events and earned multiple Hurricane Coverage awards.
The water is in his roots, as he was born into a boating family and raised in Northeast Indiana. His entire family was involved in all levels of competition and show waterskiing for decades, winning multiple state championships. Since settling in the Yellow Creek area of Lake Lanier, his family has participated in every Shore Sweep since 2014. Since 2019, Kirby has helped Co-Captain the Shore Sweep site, War Hill Park. He is the proud Papa of three amazing grandchildren who love the lake, the oldest of which has been on the Family Shore Sweep Team since turning four years old.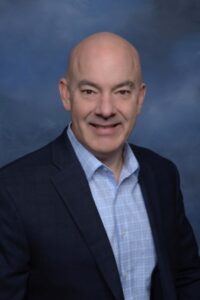 Meet Dan Youngblood!
Dan Youngblood joins the LLA Board of Directors with a background in Data and Technology Leadership in Fortune 500 companies. He is a graduate from Virginia Tech, where he studied Aerospace Engineering. He grew up boating on rivers and lakes in Virginia before moving to Atlanta in 1994. Throughout the 90's and early 2000's, Dan spent countless hours enjoying the lake by boat which was kept at Lan-Mar Marina (now Port Royale). In 2003, with his first son on the way, Dan and his family made the decision to buy a second home on the lake in Dawsonville. While he calls East Cobb home, Lake Lanier is a big part of his life and his family's. His children have grown up on the lake, and it has been a continuous source of peace, fun, and connection for Dan's family and friends.
Dan loves the outdoors, water sports and anything on 2 wheels. He and a group of like-minded friends have formed a group, coining the name "Wake and Sprockets Dudefest" (WSD). Collectively, they gather annually for a retreat full of boating, biking and lake fun. The men of WSD have volunteered with LLA since 2020 and supported LLA with donations, as well as company matched funds. As Dan and his wife, Laura, looks forward to becoming empty nesters, they are excited to spend more time on the lake and giving back.
Learn more about the LLA Board of Directors at www.lakelanier.org/our-story/our-board/.