Where Can I Donate a New or Gently Used Life Jacket?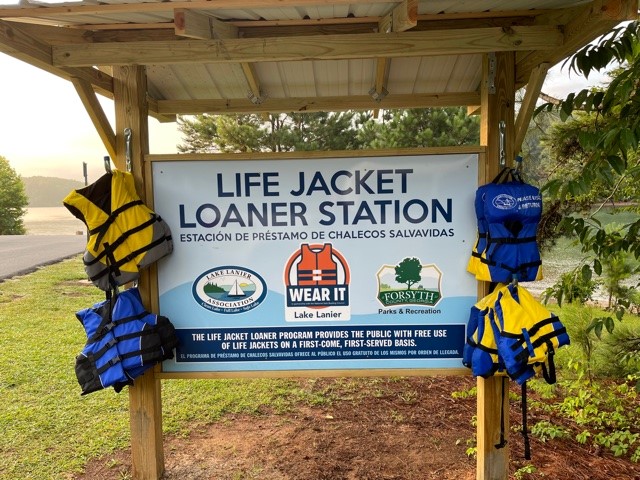 Looking to donate new or gently used life jackets? Amazing! Donated life jackets can be used at the various life jacket loaner stations around Lake Lanier.
The Lake Lanier Association currently has eight life jacket loaner stations that are manned during peak season by volunteers. We define peak-season as Memorial Day – Labor Day weekend. Life jackets are available at these stations year-round, but the stations are not monitored on a regular basis during the off-season. To learn more about the LLA life jacket loaner stations, please visit this page on the LLA site.
Donating a gently used life jacket is easy and can go a long way – as far as saving a life! 
To donate life jackets, feel free to drop them by any of the LLA life jacket loaner station locations. LLA has life jacket loaner stations at the following locations:
Charleston Park Boat Ramp
Mary Alice Beach and Boat Ramp
Young Deer Park
Laurel Park
Olympic Park Boat Ramp
Shady Grove Campground Beach
River Forks Park
Wahoo Park
Additionally, the Friends of Lake Lanier is another organization that has life jacket loaner stations around the lake. Their life jacket loaner stations are located at various USACE Corps of Engineers parks and they will also accept your donated life jackets to help stock the stations.
You can also donate life jackets to the Friends of Lake Lanier loaner stations, located at various USACE Corps of Engineers parks or by dropping the life jackets at a collection bin. The Friends of Lake Lanier have donation collection bins at the following locations: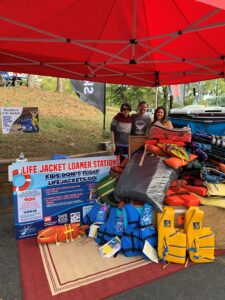 Bald Ridge Marina
Gainesville Marina
Hideaway Bay Marina
University Yacht Club
Lanier Project Management Office
We greatly appreciate the support of the life jacket loaner stations and appreciate your donation. #WearIt