Shore Sweep 2022
September 24, 2022 @ 8:00 am

-

1:00 pm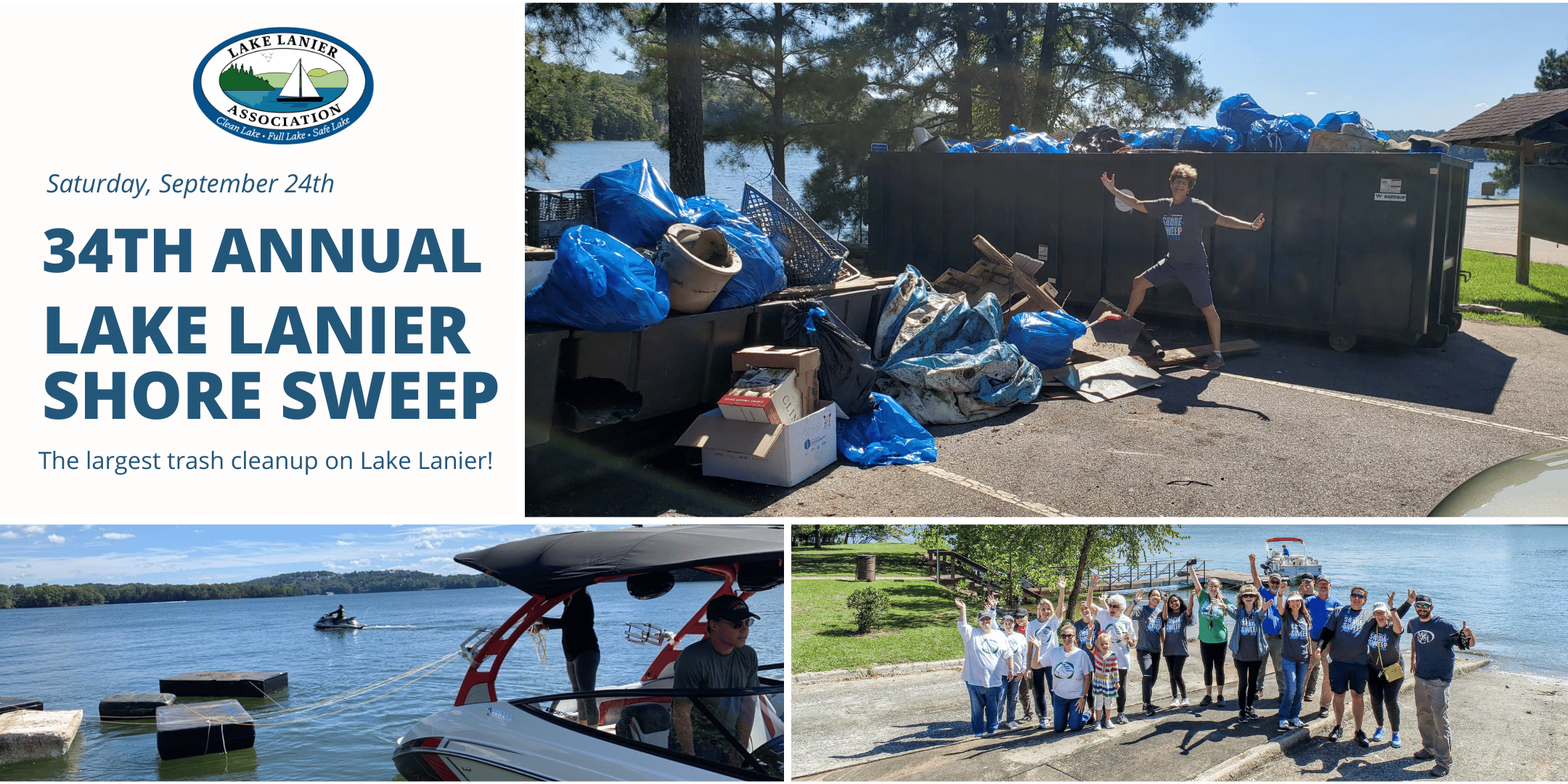 What is it?
Lake Lanier's largest annual event to clean the shores of Lake Lanier of debris and trash.
Volunteers can go to one of 13 locations around the lake to get supplies, sign in and drop trash and other debris.
Let us know you are coming: Shore Sweep Registration on Eventbrite
Advance Sites open on September 10th.
If you can't make it on the 24th, or you want to do some extra cleaning, you can drop trash at one of the 7 advance locations. These are accessible by water only to ensure we are only collecting lake trash. You do not have to register to do advance cleanup.
What could I need?
Here is a basic list of supplies we found useful to have. There will be some limited supplies available at one of the locations above, including trash bags, stakes, etc. This is not a mandatory list, just one put together by volunteers of what they found useful to have.
Gloves
Rope (to pull floats from beaches back to drop sites)
Stakes for floats
Sledge hammer (for pounding in stakes)
Tarp to keep your boat clean.
Safety first! Please make sure you have life vests, Sunscreen, and water to stay hydrated. Have a first aid kit in case any scrapes or bumps. Also bug spray is a must. DO NOT WEAR FLIP FLOPS. You need a good pair of work shoes, remember there is glass on the beaches.