Meet Amy McGuire, LLA's New Executive Director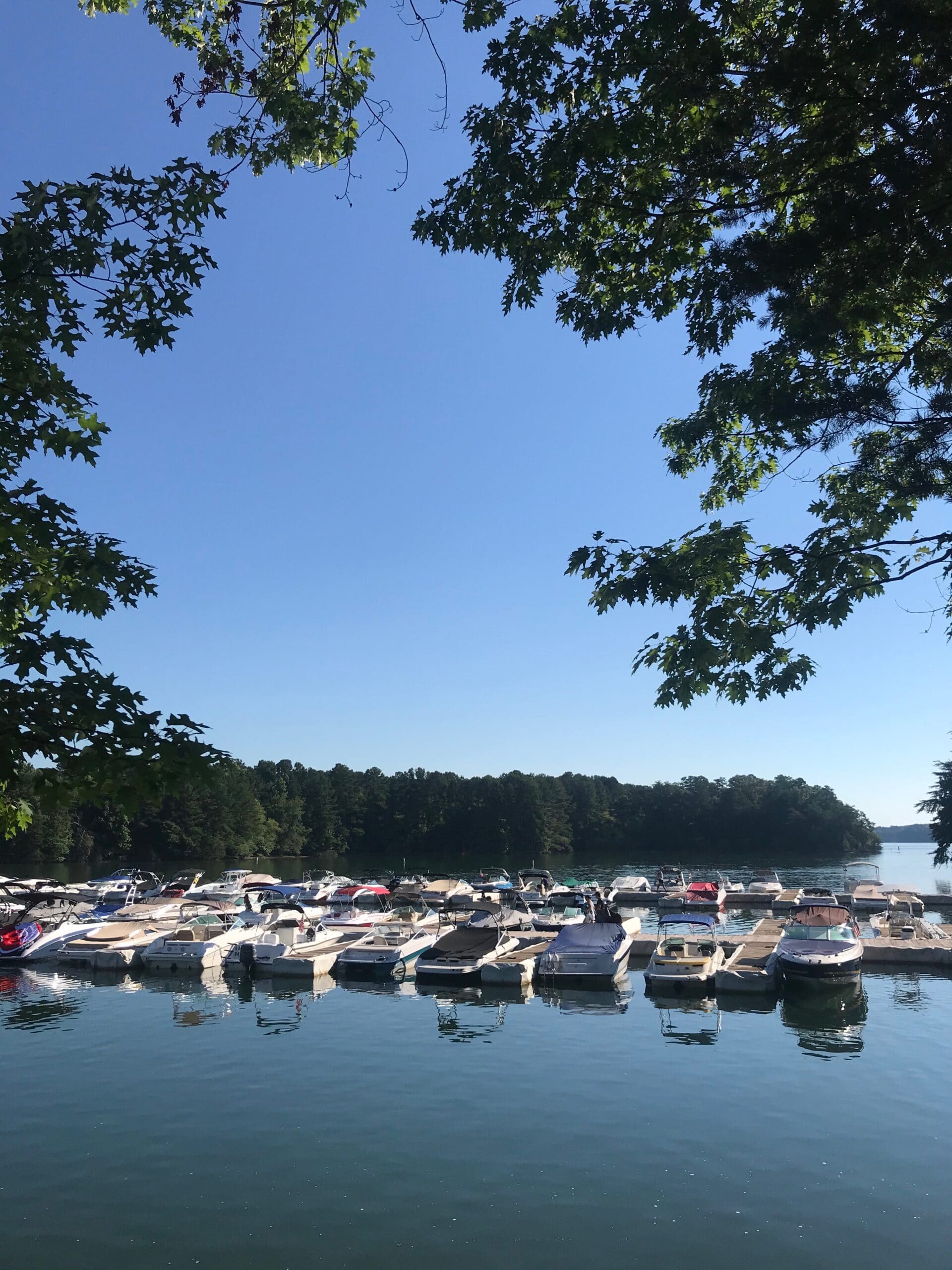 Dear Valued Members,
I'd like to take this opportunity thank you all for the warm welcome as LLA's new executive director and properly introduce myself. As excited as I am to embark on this new adventure, the support I've received from members throughout the community has created a whole new energy that I can't wait to harness and direct towards leading, and growing, this great organization.
My name, if you haven't heard it by now, is Amy McGuire. I'm a Georgia native who landed in the Buford area in 1990. It didn't take me long to discover, and fall in love, with Lake Lanier. Throughout my youth, Lanier was the backdrop for some of my most precious memories. Once I met my husband, Bill, Lanier served as the primary setting for our courtship. We eventually married in 1997 in the Chapel at Holiday Marina. As we've grown our family to include our two children, Conner (20) and Molly (15), the lake has been the glue that holds our family together.
I've always believed that recreational boating is an investment in family and friends – and can be as affordable, or lavish, as your budget allows. In addition to a good time on the water, I'm a firm believer in safe boating practices. For that reason, this opportunity to serve the Lake Lanier Association, and the community, seemed a natural fit. The only thing better than a good day on the lake is confidence in knowing that you're spending time on a lake that is clean, full and safe!
In 2010, I returned to school to further my education with sights set on a career in the marine industry. In 2016, I had the honor of graduating from The University of Georgia where I majored in consumer economics and minored in entrepreneurship. My major was largely focused on consumer advocacy and property management. The minor in entrepreneurship further shaped my ability to dream big, crowdfund and see the bigger picture in a way that made it achievable. I am confident this combination of education and passion will be extremely beneficial in this new role.
My primary goal as LLA's new director is to continue raising awareness for all that Lake Lanier offers and the myriad of purposes it serves. I believe it is extremely important to educate community members of all ages about the importance of our great lake and it's contribution to economic development, tourism, recreation and purpose as a primary reservoir. Lake Lanier also possesses a rich history that is worth preserving and sharing.
It's easy to advocate for something you believe in, that which holds great value and a special place in your heart – Lake Lanier is that place for me. With your continued support, I believe that together we can not only continue something special, but grow it in such a way that we can build on the Lake Lanier Association's foundation for protecting Lake Lanier's sparkling waters, and the people who enjoy it, for generations to come.
Again, I thank you for the warm welcome, dedication to this organization and "our" lake. If you ever get the chance, reach out to me directly and introduce yourself. The only thing I love more than the lake is the people who enjoy it!
Sincerely,
Amy McGuire, Executive Director